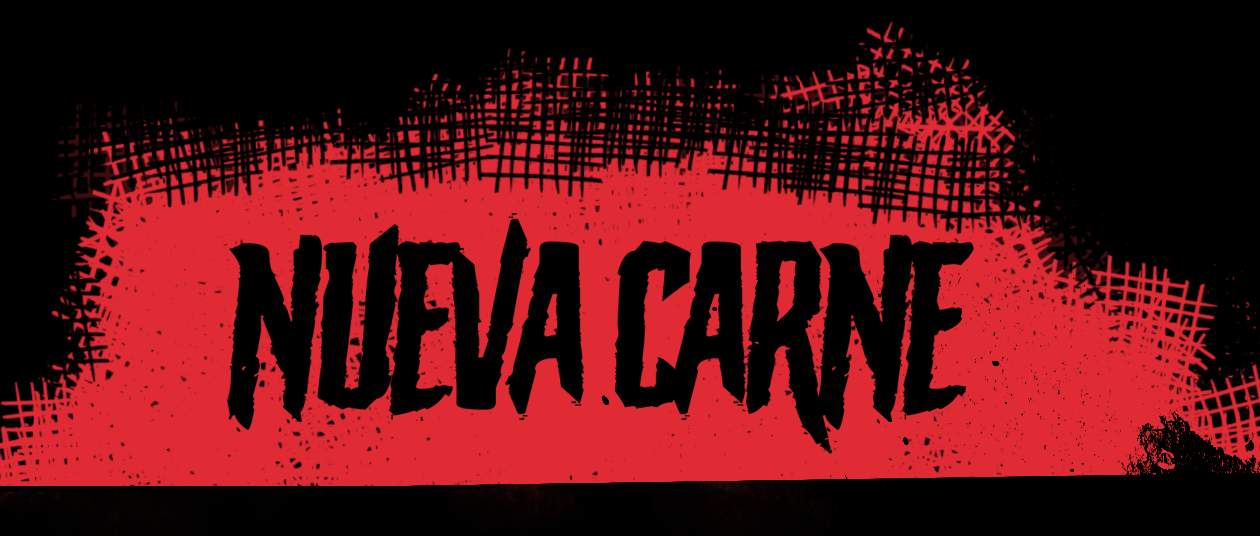 Nueva Carne | Aventura para Liminal Horror
Una vieja granja a las afueras de Crypt Valley, un pueblo remoto del norte de Texas, es la sede de una comunidad religiosa conocida como la Nueva Carne. David Keller, que se hace llamar "Sarnath", predica un camino de alteración corporal para perfeccionar el espíritu.
Denuncias por desaparición o agresiones han alertado a las autoridades sobre las extrañas prácticas y se ha establecido un plan para intervenir en la granja. Los vehículos del FBI han rodeado el complejo y en el interior se preparan para adelantar el Gran Ritual del Dios de la Carne.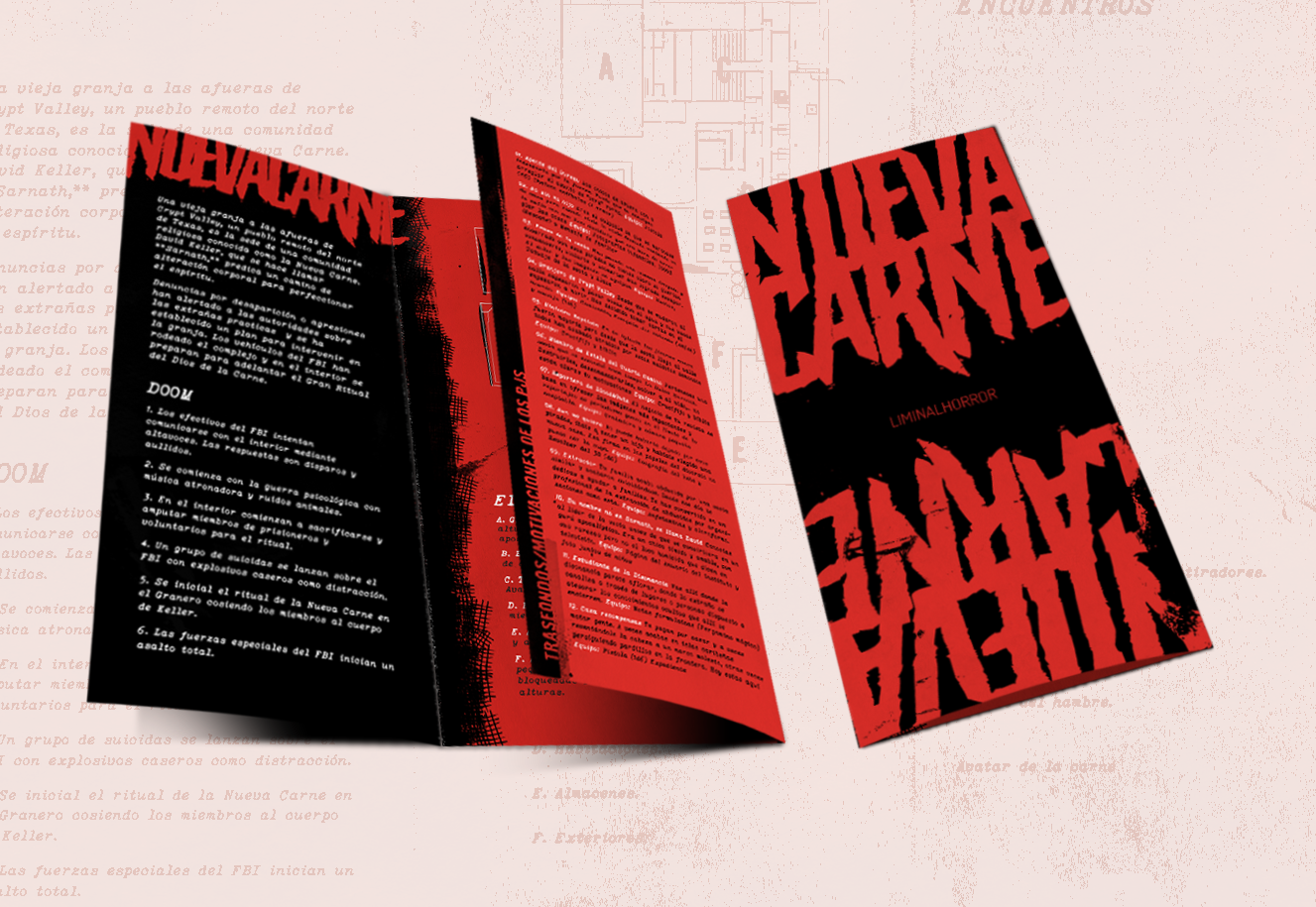 Aventura de Liminal Horror donde los personajes se enfrentan a una situación crítica: el complejo de una secta peligrosa, donde hay inocentes implicados, está a punto de ser tomado por tropas gubernamentales.
En este tríptico encontrarás:

12 Trasfondos: para los posibles protagonistas con sus motivaciones para estar allí y el equipo relevante que portan.
Doom: línea de acontecimientos que se producirán si los protagonistas no lo evitan.
Mapa: Minimapa del complejo con una descripción genérica de las zonas.
PNJs: Descripción del PNJ principal y otros pnjs menores.
Encuentros: 1d6 encuentros posibles en el interior del complejo
Liminal Horror adventure where the characters face a critical situation: the complex of a dangerous sect, where innocents are involved, is about to be taken over by government troops.
You can download the english version in print friendly format in the files section.
Download